Features of Software to modify ms word document.
– Font Color
– Font Style
– Font Size
– Line Spacing
– Paragraph Alignment
– Margin Setup
– Document Zoom%
Mostly useful for data processing services and other general purpose.
The screen shot is shown below :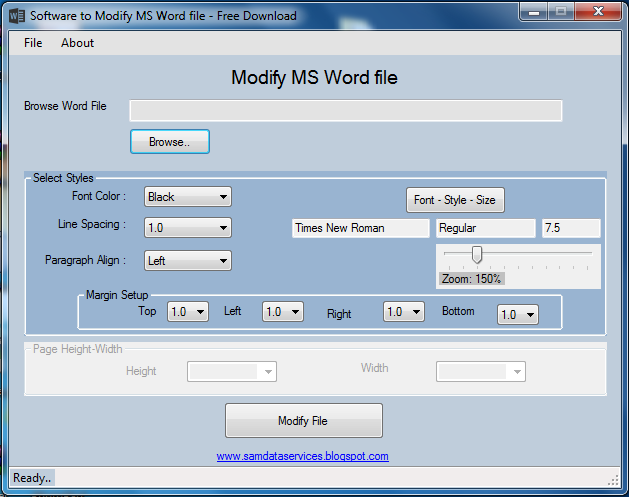 This software is available for free download which can modify only single word file.